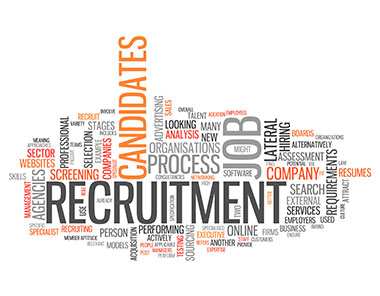 Our 10 Step Client Recruiting Process is tailored to meet each of our client's unique needs – ensuring that your experience with our company is nothing short of Excellent. And it follows our mission; Recruit and Place the Right Candidates with the Right Companies in the shortest time possible. 
Your Talent Source's 10 Step Client Recruiting Process
(The following is our basic process and is included in all of searches.  For Contained and Retained Searches
we also will be providing you with additional information, including our in-depth Leadership and Conflict Resolution Assessments.)
Define Your Requirements, What You've Done So Far….to include that we:


Understand Your Business
Understand Your Company Culture
On-site visits whenever possible
Are you promoting from within

Pre-planning with Your Hiring Manager

Complete Job Requisition Form

Acquire very specific job description
Review duties & responsibilities
Is there travel involved and what percentage of the time.

To whom the position reports

Background Requirements

Review Your Hiring Process

When are you wanting to have candidate in place
Are you looking at promoting internal candidates

Compensation Considerations
Attracting Top Candidates

Company Image
Selling Points
Total Compensation
Total Benefits
Manager-Background & Style
Relocation Assistance

Sourcing Candidates: We leave no stone unturned as our approach is comprehensive.

Target/Competitor Companies: We'll ask you for your Target/Competitor Companies
We'll utilize our Internal Database
Partner Network Referral:
We'll reach out to our Partner Network Referral. Jeff Swoyer, our President, is a Proprietary Member of  The Source Alliance
Our Internet Experts:
We have a strategic partnership with internet experts who use boolean search strings to find uniquely qualified passive candidates.
4. Qualify Candidates:
In Depth Interview
Find out their available start date
Background / Experience
Skills & Performance History
Career Goals
Earning Expectations
Prepared to Leave
Family Considerations/Relocation
Counter Offers
5.  Present You With a Short List of Highly Qualified Candidates
We take things a step further and present you with:
Candidate's Resume
Comprehensive Candidate Summary
6. Interview: We coordinate all arrangements
Schedule Date & Time
Prepare the Candidates You'll Be Interviewing
7.  Debrief After Interview
We Connect with our Candidates After Their Interviews and Discuss:

Their Interest
Their Questions/Concerns
Prepare them for the next step

We'll connect with you and provide you with our candidate's feedback

Discuss with you the next step for this candidate
8.  Employment Negotiations
We offer assistance, if desired, with Employment Negotiations

Facilitate Acceptance

Establish Start Date
9. Assist Candidate With Transition

Prepare for Resignation
Establish Start Date
Provide relocation advice, guidance and support as necessary.
10. Follow Up 30 Days After Hire
Candidate

Progress/Concerns
Comparison with Expectations

Client

Progress/Concerns
Comparison with Expectations